With access to schools, healthcare, local food and wine, and a thriving community, Ararat's is a relaxed lifestyle of copious rewards.
The city only has two traffic lights, meaning tedious commutes to-and-from work are non-existent. Walking is an everyday occurrence, leading to a literally enriched way of life and more time to spend with loved ones.
Recreation
There are over 100 sporting clubs in the Ararat municipality, ranging from AFL & golf to Highland Dancing & Archery, and so much more. Clubs are always looking for members, be they participants, supporters or volunteers.
The region also has four swimming pools, one located in the Ararat Fitness Centre. The well equipped Centre itself features a spa and sauna, group fitness classes, swimming lessons and various sporting activities.
Ararat is also a convenient base for exploring the natural beauty of the Grampians region due to its close proximity to a number of natural attractions, parklands, trails, hikes and lakes. Each spot is defined by lush eucalypt forests, bark-laden tracks, waterfalls, and rugged granite formations perfect for walking, hiking, mountain biking, kayaking or simply admiring the views. And who can forget the world class wineries?
Food and Wine
Set within a rich pastoral, wine and fruit growing district, Ararat is only a stone's throw away from some of the Grampians region's finest wineries and cellar doors.
Explore the Rotundone Road Shiraz Adventure and visit three boutique wineries nestled within the natural bushland as you soak up the spicy, peppery, cool climate Shiraz and taste some of the best wines in Victoria.
The city also prides itself on showcasing local produce at its restaurants and cafes, serving up everything from a good breakfast coffee brew to a hearty grill at the pub.
Arts and Culture
Ararat is a city built on the wealth of the goldrush and still boasts remnants from its rich past.
Founded by the Chinese in 1857, the city is home to the Gum Sam Chinese Heritage Centre, which celebrates the town's history and is designed in the traditional style of southern Chinese architecture.
Along the city's main thoroughfare stand a number of historical buildings including the Town Hall and Shire Hall, both built in the late 1800s. Other places of artistic significance include the Langi Morgala Museum as well as the J Ward Museum, which originally served as the Ararat County Gaol until 1887 when it was then turned into an institution for the criminally insane.
Community
With a population of approximately 9,000, Ararat prides itself on its relaxed and safe lifestyle, making it a major drawcard for young families and retirees alike.
With a close-knit community, you'll fast find yourself becoming good friends with your barista, butcher and baker.
Situated 200km west of Melbourne on the Western Highway, Ararat is a major regional service centre with direct road and rail linkages to Melbourne, Ballarat and Adelaide. The township also has its own public transport network of buses and taxis, while getting around on two legs or two wheels is also a preferable mode of transport!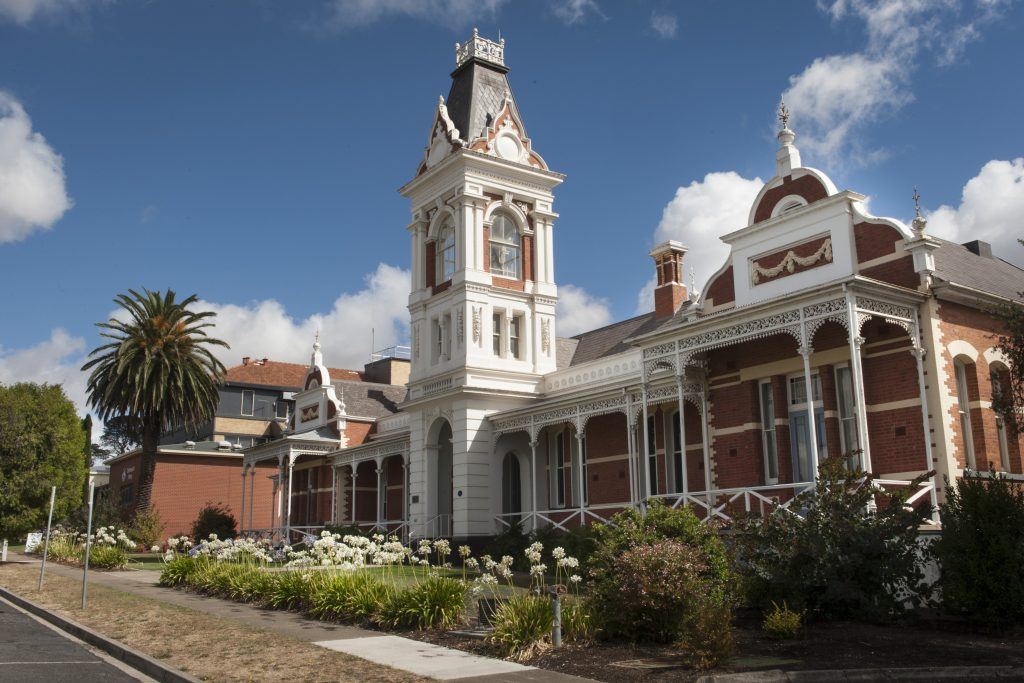 Ararat's hospital is managed under the East Grampians Health Services which formed in 1995. Leaders in rural health care, EGHS is committed to providing quality treatment and care for the entire community and is a strong pivot around which the city's healthcare sector revolves.
With its own Aldi, Woolworths and IGA as well as a number of other specialty food outlets, grocery shopping options in Ararat are not only ample but in close proximity to one another, making your daily errands much more convenient. For other everyday essentials, the city's department stores, retailers and other services have all you need and more to ensure comfortable living.