A Greater Hamilton lifestyle consists of the best aspects of regional living set against the majestic mountains of the Grampians region. Defined by a vibrant community life, you are sure to find your place amongst a spirited, energetic population and a plethora of support networks and social opportunities.
Recreation
There are more than 130 local sporting and recreational clubs in and around the Greater Hamilton region.
Hamilton Indoor Leisure and Aquatic Centre is a year-round sporting hub featuring facilities including an eight-lane heated indoor 25 metre pool, children's pool, gymnasium and other recreational courts and spaces.
The Greater Hamilton also boasts several parks and reserves for walking, cycling, boating and more and is a perfect base for exploring the Grampians National Park.
Food and Wine
Bakeries, taverns, restaurants and cafes sourcing the finest in local ingredients – the Greater Hamilton's food scene will nourish both your belly and your soul. Combine this with the fact that the town is surrounded by several wineries, and you have a culinary centre that cannot be rivaled.
The Greater Hamilton region is renowned for its rich, fertile soils which in turn gives rise to not only a delectable array of produce but also a reserve of refined wines. The cool climatic conditions and sufficiently suitable sun exposure means that this region (also known as the Henty Wine Region) produces grapes sought after by other regions
The region has some well-known wine regions nearby within an easy drive. The Henty wine region stretches from the Great Ocean Road's Port Fairy and Warrnambool, up to the historic Grampians wine region, or hop over the border – some of our wineries are only 90 minutes from the Coonawarra.
Arts and Culture
A region rich in arts and culture, Greater Hamilton is home to several galleries and museums including one of Australia's finest regional galleries – the Hamilton Gallery – which includes collections of paintings by Australian artists as well as ceramics, tapestries and relics from around the world.
Community
The Greater Hamilton region is defined by its vibrant, family-friendly, community life, meaning it won't take long to settle in.
Outstanding sporting, recreational and leisure services make for a spirited, energetic population endowed with an exceptional natural environment. It won't take long to settle in – our active business associations and community will help you develop new contacts, support networks and social opportunities.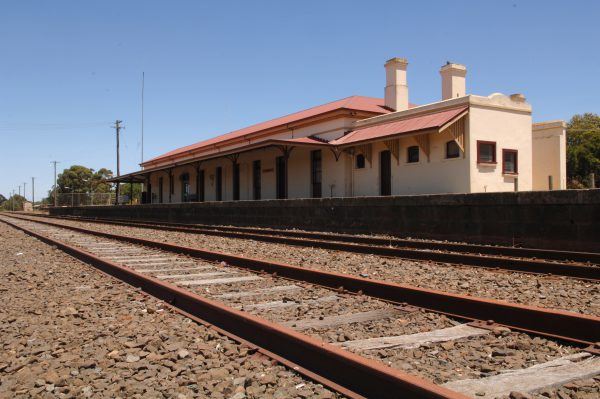 With easy access to Melbourne on both the Ararat and Warrnambool train lines, Hamilton is far from far removed from your occasional city escapes. To get you from one side of the town to the other, Hamilton itself has its own public transport network with buses and taxis to get you from A to B.
Greater Hamilton has invested substantially in community wellbeing by delivering high-quality health care and illness prevention programs. The fully-accredited, multi-campus Western District Health Service includes Hamilton Base Hospital, Penshurst District Health Service, Coleraine District Health Services and the Frances Hewitt Community Centre.
Hamilton Base Hospital has 75 acute beds, 90 aged care beds and a range of community-based services. The hospital has three resident surgeons and a consultant anaesthetist, and performs 3000 surgical procedures annually with ICU and HDU facilities. Visiting services include orthopaedics, ophthalmology, urology, dermatology, endocrinology and neurology.
An excellent, fully-accredited Health Service. The main Hamilton Base Hospital has over 7000 admissions and more than 200 deliveries per year.It also operates health Facilities in Coleraine, Balmoral and Penshurst
Hamilton is home to all the major supermarkets and independent grocers, as well as a diverse range of clothing retailers and department stores for your everyday shopping needs. For a fresh taste of the region, the Hamilton Farmers Market is a hotspot to source the finest in locally-grown and produced fruit, vegetables, and smallgoods as well as a range of handmade artisanal goods.